How employers can benefit from flexible working
With the summer holidays now over, many parents will have spent much of the last six weeks trying to juggle work with entertaining children not at school.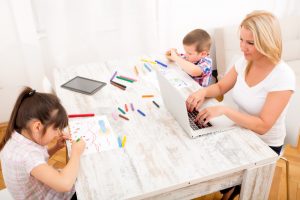 With the normal routine abandoned, the holidays can feel like a long stretch. It can be a struggle to manage childcare arrangements and get to the office on time.
However, more companies are now recognising the benefits of flexible working, for both employees and business.
Allowing staff to work from home may have negative connotations attached to it, with employers imaging their staff sat in their pyjamas on the sofa watching This Morning.
However, research shows that for many people, productivity actually increases when working from home. Nearly nine million UK workers say they want to work flexibly, but don't have the option.
Since 2014, every employee in the UK who has been in their job for more than six months has the right to request flexible working. However, many requests are rejected, with employers ignorant of the benefits of allowing staff to work flexibly.
Whilst there are some jobs which don't suit flexible working, many do. The majority of office work could be done flexibly. Does it really matter if employees are answering emails sat at a desk, on a park bench, in a café or on their sofa at home?
Here, we focus on some of the benefits of flexible working, and why you should consider it for your company:
It increases productivity
When you think about it, it makes sense that staff productivity increases when they allowed to work flexibly. If your boss trusts you enough to allow you to work from home, of course, you want to prove that trust was justified. By putting in extra effort to get more done, you know you are more likely to be allowed to continue with this arrangement in the future.
Most employees will be grateful for the flexibility. When staff feel their employer cares about their personal needs, they will be much more inclined to give back in return and work harder as a result.
It's environmentally friendly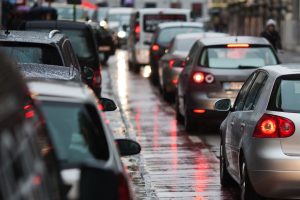 At a time when we are all considering the impact we have on the environment; businesses are no exception. Many company directors and high-profile entrepreneurs have been vocal in discussing ways of being environmentally conscious. Whether that be through plastic reduction or sourcing locally. However, one easy way of helping the environment is to actually encourage staff to work from home when possible.
This reduces the number of unnecessary car journeys to and from the office, therefore lessening your business's impact on the environment.
Staff will be happier
In the UK, the average commuting time is 46 minutes a day, and in London that rises to 56 minutes. Once at work, staff work longer hours than the French, Germans, Scandinavians and Dutch, but are actually less productive.
If employers offer flexible working, it allows staff to better manage the time they do have. Using hours more effectively enables staff to fit work around personal lives and how they work best. It might be that someone is most productive first thing when they wake up. While the 46-minute commute leaves them feeling sluggish and de-motivated when they arrive at the office. For some, productivity might increase after a brisk walk in the fresh air first thing, rather than being stuck on a train or in the car travelling to work.
Allowing staff to work flexibly frees up more time for them, giving them the opportunity to use that time for themselves resulting in them being more productive and focused when they are working.
You might even find that staff give the time they would have spent commuting to their work instead.
Reduces rent costs
For most businesses, staff and office space are the two biggest costs. Flexible working enables companies to reduce the cost of running an office. Lambeth Council claims it will save £4.5 million per year in property running costs by making sure that no more than 60 per cent of its staff are in at one time.
Reduce high turnover
Employing new staff costs money, with the average cost of hiring a new starter in the UK more than £5,000. And that doesn't take into account the costs associated with training someone new. For businesses, keeping staff is key to saving money. In order to retain staff, you need to keep them happy. In a study by HR institute CIPD, 76 per cent of employers saw staff retention improve when offering flexible working.
At Marketing Harmony, we all work flexibly mixing child care, parental care and other work commitments together. We believe that this gives our customers a great mix of people and keeps everyone motivated. Life is too short to be stuck in a dreary office when you can be working from home or in co-working spaces or when need arises in a a local Costa!