How to use major sporting events to promote your business
With numerous major sporting events having taken place over the summer, many businesses will have used these as an opportunity to raise the profile of their own brand. Linking marketing campaigns to sports is not something new. But what is the best way to go about it to ensure maximum impact?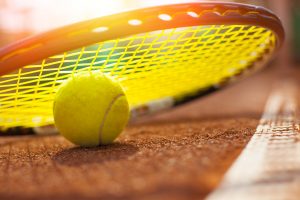 Most businesses don't have budgets for advertising at a sporting event, or to pay a sports star to promote their brand. Instead, think creatively to take advantage of the buzz.
Statistics show that 83% of sports fans are checking social media whilst watching the sport. So, there are millions of people scrolling on their phones searching for relevant tags during televised sports. As a business, you simply need to make sure it's yours which pops up. It needs to be interesting, entertaining, informative or offer something someone wants.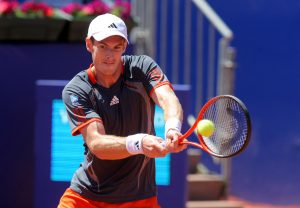 People are keen to embrace the spirit of major sporting events and support a team or their country. Finding a way into the middle of all the hype and encouraging others to engage with your service is the challenge. As long as sports events continue to thrill large audiences, they will continue to provide an opportunity to promote businesses.
Whether you post a blog, write a press-release, create video content or email customers, find a way to link it to a sporting event. You may find the hype surrounding that event results in a positive outcome. You just need to unlock your imagination and find a creative way to link the sport to your own business.
During Wimbledon, a search of Instagram hashtags revealed numerous businesses trying to cash in on the hype. Here are just a few examples of some perfectly timed posts to catch the attention of sports fans.
Flavour Town Bakery

These delicious looking tennis-themed cakes from a bakery certainly grabbed people's attention during Wimbledon, with perfectly placed tennis balls and strawberries on top. The photo attracted 676 likes, which no doubt helped the business increase its profile.

Artist Claire Prouvost

The talented artist responsible for this picture definitely knew how to make the most of Wimbledon. Not only did she share it across social media, it was created for Lavazza Coffee especially for the tournament.

Next

Next might be a big brand with big advertising budgets. However, this simple photoshoot could easily be replicated by smaller companies.

Kate Gold Jewellery

We all know the date of major sporting events months before they happen. This jewellery business has shown that planning can go a long way. By designing a unique tennis racket charm ahead of Wimbledon, they have no doubt sparked interest from new customers.

Superdrug

Superdrug also planned in advance, coming up with tennis themed nail art. With people keen to embrace the summer tournament, this post almost certainly encouraged people to pop into the store.

Fashion blogger

Wimbledon isn't just about the tennis. Attention is often focused on what people are wearing, particularly celebrities or members of the royal family. This blogger found high-street versions of Meghan's outfit, which was a great way of encouraging people to visit her site.

Battersea

Everyone loves animals. Whilst Battersea isn't a business, this post shows how charities too can use sporting events to engage and raise awareness.
With numerous sporting events this year still yet to happen, or taking place right now, it really is time to start planning your marketing strategy.
Here's a link to a handy list of major sporting events for 2019 https://www.bbc.co.uk/sport/46484421 . With The Ashes already underway, and the Rugby Union World Cup in September, there are plenty of opportunities to promote your own business through these events. Simply think creatively!