Don't go to the expense of hiring your own marketing team. Avoid the costs of recruiting and training staff – Marketing Harmony can be your marketing muscle for hire. This flexible and cost-effective approach allows you to bring in the resources your company needs, when you need them.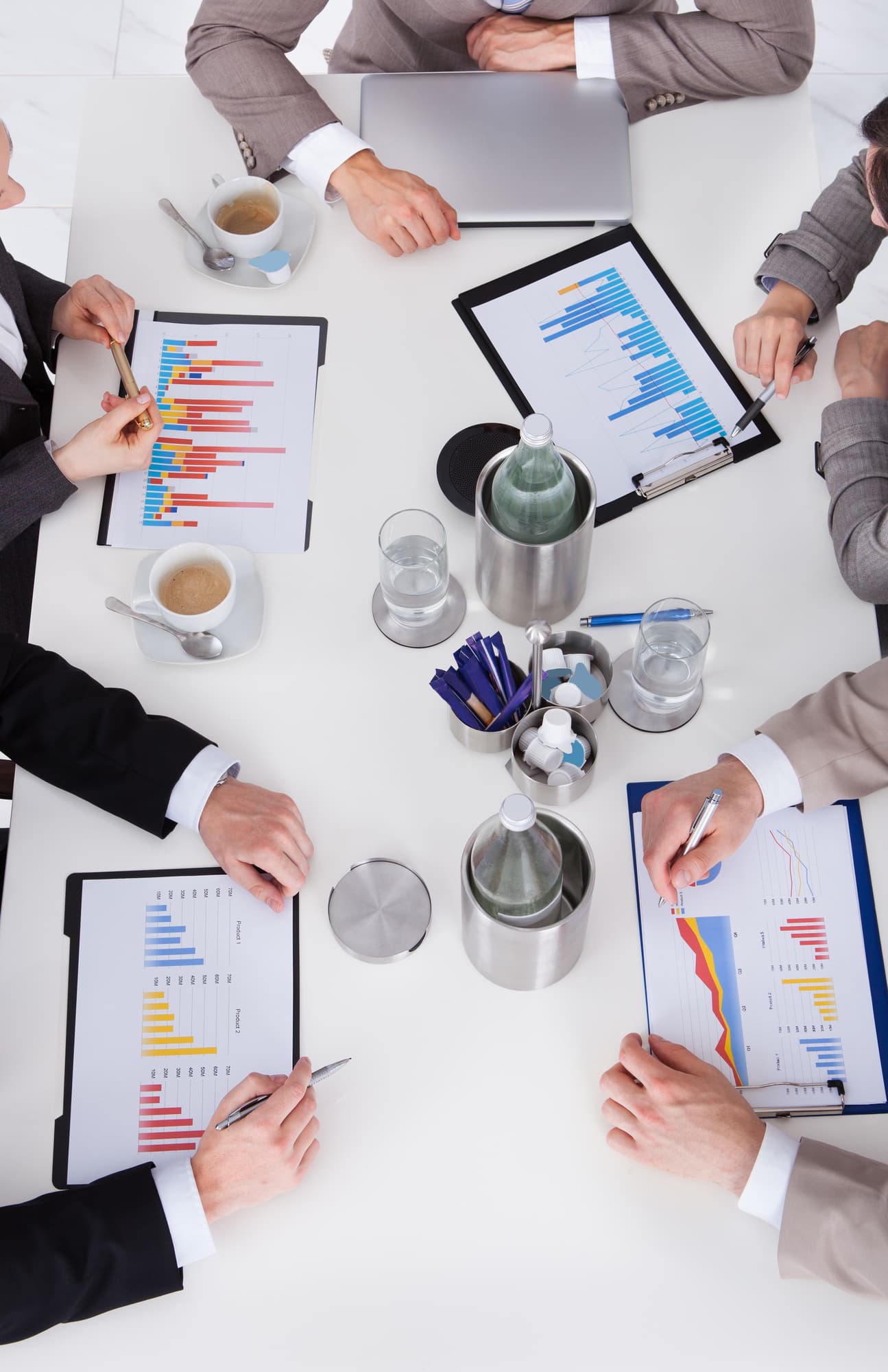 Marketing Harmony are your virtual marketing team
Vicky has more than 20 years experience of working in the marketing industry and has managed teams of over 20 including designers, web developers, copywriters and researchers. She has delivered multiple projects on behalf of clients and brings this experience to your business.
All Marketing Harmony staff are recruited, trained and managed by Vicky, leaving you time to focus your time on what you do best – managing your business.
Benefits of using our virtual marketing team:
No lengthy and time-consuming recruitment of staff
Reduced costs – no NI, pension or sick pay
Up-to-date knowledge – all Marketing Harmony associates keep their knowledge up to date – at our expense not yours.
Independent advice and best practice from other industries are brought to you business
Marketing is provided when you need it, only pay for what you need.
What we offer:
We can provide the following virtual or in-house services:
Marketing Strategists/Planners
Digital Marketeers
Marketing Assistants
PR
Social Media Managers
PPC/SEO assistants
Copywriters
Creative designers
Web designers
WordPress designers and administrators
Market researchers
If you need something that isn't on the list then this will be resourced for you.
How we work with you:
Our aim is to make the experience of working with us as smooth and effective as possible. To ensure that we meet the clients needs we follow the process below:
Initial scope of work agreed
Outline plan developed
Marketing resource defined
Resource placed – this can be on a daily, weekly or monthly basis
Weekly reviews held between Vicky and customer to ensure work is on track
Monthly reviews
Invoiced monthly for work undertaken
To arrange a free no-obligation review of your business and discuss your virtual marketing needs please call 01256 910915 or email [email protected].
Marketing Harmony redesigned and migrated SG Survey's Website from a GoDaddy 'website builder' site to a WordPress.org managed website.

Many thanks Vicky for all your hard work developing our new website.  We are very pleased with the finished site and found the service you offered both friendly and professional.  We look forward to working with you in future.

SG Marine

Marketing Harmony created a WordPress website for Jaydan Electrical Ltd

Vicky, thank you for the excellent marketing advice and the fantastic website you created for us ready for the launch of Jaydan Electrical Ltd. We are thrilled with the site and the speed that you got it ready for us. As we move forward we will not hesitate to use the services of Marketing Harmony again.

Jaydan Electrical Ltd

Marketing Harmony delivered a branding and values workshop for Junction 7 Marketing.

The session with Vicky gave us a much clearer idea as to who we are as a brand and what we are working towards. Vicky was fantastic in the way she managed to help us pinpoint in a few lines our core beliefs and company culture – it has made a real difference to our thinking…. The session was very interactive and Vicky was a real pleasure to work with!

Junction 7 Marketing

Marketing Harmony delivered a website package and logo design for Elizabeth Rushton HR.

Marketing Harmony has provided my business with excellent Marketing services. Vicky and Associates provided seamless logo and website design, taking my existing WordPress.com site and upgrading it to WordPress.org, with the Customizer pro theme, and ensuring it is SEO friendly. What I have valued most about working with the team is their professional, friendly, and efficient approach to customer service. They have been a pleasure to work with, and I wish them every success with their growing business.

Elizabeth Rushton HR

Marketing Harmony provides virtual marketing services to Villas of Italy, including social media management, PPC, SEO and content planning.

Marketing Harmony has provided great support to our business, working with the directors to focus our marketing efforts on the most effective avenues. A pleasure to work with!

Villas of Italy

Marketing Harmony provides retained marketing services to Visual Assets.

Thanks for all your efforts. We couldn't do without you and I'm sure Neil will agree that we wouldn't have made any progress with the website or half of these other points if you hadn't been here to steer us (I didn't say nag!). Very happy to continue for another 6 months – you make us feel like more of a business. On our side, we'll try to dedicate more time to follow through your plans and recommendations.

Visual Assets

Marketing Harmony provided a team building workshop with the morning focusing on internal marketing and values session with an Insights Discovery session in the afternoon. The workshop finished with the team working with a chef to cook their evening meal!

The team are really pleased with the training, the coaching sessions have started to take place and team members have come to speak to me about how the sessions have been – they have LOVED them! Your facilitation and time keeping was great, I was really happy with everything.

Catapult

Marketing Harmony provided 121 business coaching services.

Vicky is a great Business Coach. I have just started out in the Tech industry moving from an established career in Oil and Gas engineering. The amount of information to deal with is daunting however Vicky has helped me so much in focusing my attention on what really matters when it comes to marketing my own personal brand. She helped me gain insight in my own strengths and how I could leverage that going forward.

Marketing Harmony provided strategic social media planning for SmartDriverClub.

Vicky has that very rare combination of practised experience, real market understanding, well-structured professionalism and an ability to turn a result quickly. It's why we chose her to design and create our social media strategy. And in less than a week we achieved complete clarity, understanding exactly what we needed to do and how. An invaluable resource for start-ups who know the true value of time and require speed of execution. I would not hesitate to recommend her services to others.

Able Grey/SmartDriverClub

Marketing Harmony created a WordPress website using the Jupiter theme for Blended Therapy.

I worked with Marketing Harmony to create the website for my new business, Blended Therapy. I had a logo and a few ideas, but not much else! Vicky was fabulous throughout: helping me work out exactly what I wanted to achieve, providing creative and cost-effective solutions, gently guiding me when I needed a bit of direction and showing incredible patience as I struggled to find the key to creating the content. I'm delighted with the result and, while it's still early days, the initial reaction to the site has been excellent. Highly recommended!

Blended Therapy