Facebook or LinkedIn – which is best for business?
There are so many social media sites out there, such as Facebook or LinkedIn, it can be a minefield for businesses to figure out which is best to use. You don't want to waste your time posting somewhere that isn't reaching potential customers. However, you don't want to miss out promoting your business on social media and utilising the opportunities this can bring.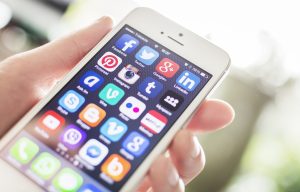 When it comes to these sites, which is best for businesses to use? Here, we look at the differences between the two, and which one you should focus on  
Facebook was primarily set up for friends and family to connect with each other, sharing pictures from holidays or funny videos and memes. LinkedIn was created for professionals to connect with one another, opening up the potential to further your career.
On the face of it, LinkedIn might seem like the obvious choice for businesses to use. However, both sites have the potential to reach your target audience.
More people are on Facebook
When you look at the figures, Facebook has far more users, with 2.4b worldwide, compared to LinkedIn's 160m. Therefore, anything shared on Facebook is more likely to reach a wider audience.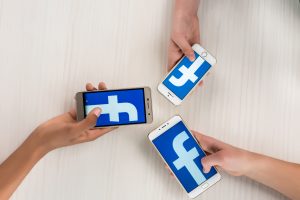 The people you want to reach through your business will almost certainly be found on Facebook, the challenge is finding a way to connect with them. People from all walks of life are on Facebook, whereas LinkedIn tends to attract business people.
People also spend much longer on Facebook, with the average person spending 35 minutes every day on the site. In comparison, LinkedIn users are thought to spend just 12 minutes a month on the site on average.
However, people using LinkedIn might be more in a mindset to buy something, going on there for a specific purpose. Whereas we all know our time spent on Facebook can be about killing time, scrolling through our feed without any purpose. This could mean that business posts are more likely to reach their target audience through LinkedIn, than popping up on someone's Facebook feed.
Target audience
Much of your decision when deciding to use Facebook or LinkedIn for your business will be down to your target audience.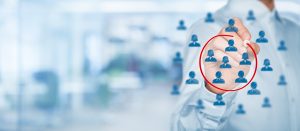 Whilst both have the option of setting up groups, people use these for different reasons. LinkedIn groups might attract professionals looking for connections related to their work. Whereas Facebook users are more likely to join groups focused on their interests and hobbies.
So, for example, if your business is offering personal training sessions in people's homes, Facebook is probably best suited to your needs. Whereas a business is focused on office move management, then LinkedIn might be the better option.
Adverts
Both Facebook and LinkedIn allow you to pay for adverts to promote your business. It's easy to assume that the high number of Facebook users means your ads will be seen by more people on this site. However, that's not necessarily true. Although it is true that the right advert has the potential to reach more people on Facebook, you need to think about quality not quantity. LinkedIn has the capability of reaching your target audience, even if that means fewer people see it.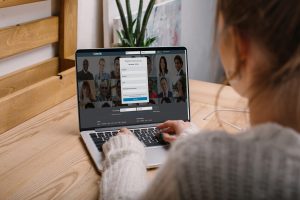 Both sites allow you to target people based on their job title, location, age and household income. Facebook also lets you target people based on their behaviour and other personalised information.
However, if you want to reach other businesses, you might find that information on LinkedIn is more accurate and up-to-date than Facebook. This means using the targeting tools will result in you reaching the right people.
Monitoring
There isn't a simple answer as to which is better for business – Facebook or LinkedIn. However, careful monitoring can help you recognise which works best for your company. Ideally, you can make the most of both sites for different purposes. For example, using Facebook to raise awareness of your brand and engage with customers. Then using LinkedIn to generate leads for a specific product or service.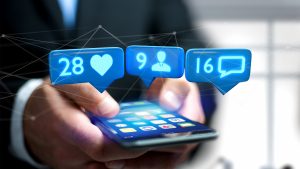 The key is to monitor the impact using these sites has on your business. Keep track of hits, leads generated through adverts, engagement from potential customers and increased awareness of your brand. This way you'll be able to utilise both sites to your advantage.
If you need more support or advice on marketing your business on social media, have a look at our services.