Marketing your business during lockdown
Marketing your business is tricky during the current Covid-19 pandemic. No doubt your marketing plan formulated at the start of the year didn't account for months of lockdown. Normal life has been put on hold, with key events that you might have used as part of your marketing campaign, such as Wimbledon, no longer happening. Many planned campaigns will now seem inappropriate or even irresponsible given the current situation.
There is also the added stress for many business owners who are now trying to juggle childcare or home-schooling with work; manage a possible loss of customers; operate with fewer staff or a remote workforce; and stay sane!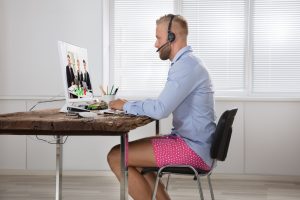 So, how do you continue to market your business in a way which is sensitive, without disappearing entirely? Here, we look at some of the options for marketing strategies during the pandemic.
Use a Covid-19 spin
Just like events such as Wimbledon, the Covid-19 pandemic also provides opportunities to market your business and still have a presence online. If you already have a regular blog, consider ways of changing the topic so that it links to the current situation. Do you have expert advice which might help people right now? For example, fitness instructors could write a blog on exercises to do indoors. Or food related companies could focus on how to make the most of kitchen-cupboard staples.
However, do consider that people don't want to read about Covid-19 all of the time. Everyone wants a break from it. So, mix up your website content with blog articles which aren't focused on the pandemic. Offer something else instead such as information or entertainment.
Invest in marketing
This might sound bizarre. However, with many businesses pulling the plug on marketing budgets, now is the perfect time to up yours if you can. Your competitors may be creating a gap for you to step into when it comes to marketing. If financially you are able to take advantage of that, then do. It might give you an advantage in the future.
Adapt your marketing budget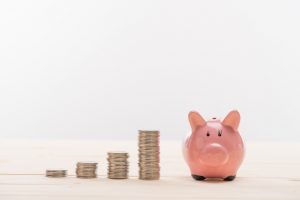 Most businesses will have a yearly marketing budget and know where this is being spent each month. The first thing you should do, if you haven't already, is carefully review this and change it where applicable. You may well have allocated funds to marketing which is no longer relevant, for example trade shows which won't be happening.
All of a sudden, you might find the funds needed to increase marketing in other areas.
Keep existing customers happy
There have been a variety of ways in which businesses no longer able to offer their service have dealt with customers. From offering full refunds and cancelling subscriptions, to pretending everything can run as normal online and expecting customers to continue paying their usual fee. The key here is to be honest and be human. We're all in this together, and most people will have empathy for struggling businesses, particularly if you have loyal customers who have been with you for some time.
Communicating with your existing customers is vital to ensuring they are still with you when we all come out the other side.
If you are able to offer an alternative online, then do so. However, bear in mind that it might not be the same as having a 'real-life' experience. Therefore, consider offering a reduction in price. You may even gain some new customers this way. Going online offers the chance to expand your customer base further afield and to more people, as you don't have space restrictions.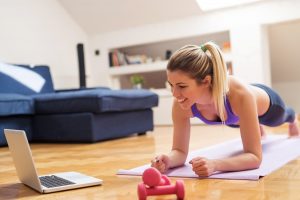 You may be able to offer something extra to clients and customers, meaning you won't need to offer a discount. Consider ways you can add value to your services, so you don't need to lose out financially, and your customers will still be happy. 
However, if that's not an option, then explain to your customers the struggles you are facing. Tell them what their loyalty means to you. Maybe you could gently encourage them to continue with their subscription so you can continue when the lockdown ends.
However your marketing strategy changes during this period, remember to keep in touch with customers and clients to let them know you're still around. When normality returns, you might be the first they think of. 
If you still need support or advice on your marketing strategy, then have a look at our services.